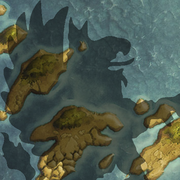 About This Club
Anything about my work. and your ideas.
---
What's new in this club

Far Estern Republic

joined the club

Welll it's quite other situation Right now, i'm filled with work, I don't have time to get back to it right now, I need to take over every shit in my life and end them :v. My "newest" work(school):

Adris

joined the club

HELP ME DUDES How to install the mod?

Louis

joined the club

Salo_14

joined the club

soooo, I don't have time even now, I've made some progress but then other website project went in, 2 days of work(12hours) and it's only 50% https://wersjon.000webhostapp.com/index.html

ieunal61

joined the club

jozeph123

joined the club

If anyone is intrested why I'm having "small" break from Ashan: EXAMS. I've a lot of exams, basicly Math that is taking hours to learn. polynomials: <<< stuff like this :v

Due to another IRL problems, I'll post done PAO islands soon.

Simple C++ application that runs 3D in console 😛 (older Version)

Да, я понимаю, но я говорю о конкретном документе

Hasima and islands near it are done 😛

Istria

joined the club

Good news everyone, I got rid of my IRL problems, so I'm back with updates, hope you like them 😄 66% of Hasima islands is fixed:

oh again i make this mistakes evrey time whit how and who

I asked how are you, not who you are :PPPP ( ce mai faci <<< Am ghicit limba? )

When it's ready It's WIP, I had a lot of job this week, I'm getting back to it today 😛

steapdede just you can see on top 😄

NICE its is avalible to download or WIP?