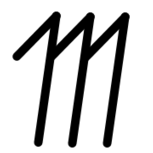 ---
Similar Content

By Łukasz Jakowski

How to add own flags for Governments of Civilization?
 
Each Civilization have own TAG
Example: "pol" - Poland
All lists of tags and Civilizations can be found:
Game files -> game -> languages -> civilizations -> Bundle.properties
 

Each type of government have own extra TAG
Game files -> game -> Governments.json

For monarch extra tag is: "m"
Extra_Tag: "m",

So the flag of Monarch of Poland will have this TAG: "pol_m"
For the Horde the TAG will be "pol_h" etc.

Flags location:
Game files -> game -> Flags - Small flag (Required)
Game files -> game -> FlagsH - Large flag(Optional)
 
For own Civilizations created in "Civilization Creator"

Game files -> game -> civilizations_editor -> 1544372214811aiomucxo

"1544372214811aiomucxo" is an example TAG of your Civilization

"1544372214811aiomucxo_FL.png" Democracy Flag
"1544372214811aiomucxo_m_FL.png" Monarchy Flag
"1544372214811aiomucxo_h_FL.png" Horde Flag
etc.