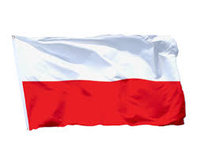 About This Club
zapraszam każdego polaka do wspólnych rozmów
What's new in this club

FULL VERSION 1000r. europe 1000.zip

Ktoś wie jak wyczytać grę bo jak wczytuje to się nie uruchamia

Zgaduje że musisz postawić farmy i warsztaty

Umiałby ktoś pomóc z bezrobociem wynoszącym 75% ? Zmniejszalem towar i zwiekszalem inwestycje aby bylo wiecej pracy ale nie pomoglo, chyba ze to kwestia czasu ?

Masz jakiś alternatywny link czy coś?

Zakon sam zrobiłem, a pozatym czy ten mod dodaje boosty dla rządu?

Extra dodatek i swietny pomysl

Witam oto mod dodający nowe ustroje do gry aby go zainstalować wystarczy jedynie rozpakować paczkę a następnie pozamieniać pliki z tymi z podstawki gry https://mega.nz/#!hMAXAaDQ!63Kk2AruVEt_jR0orL2z7OGuAyLm_vhKMhhye2_LAWM Oto lista zmian 1.demokracja 2.monarchia absolutna 3.Komunizm 4.Faszyzm 5.Monarchia Parlamentarna 6.Horda 7.Państwo Miasto 8.Plemię 9.Rebelia 10.Dyktatura 11.Zakon Religijny 12.Biskupstwo 13.Libertalianizm 14.Liberalizm 15.Konserwatyzm 16.Kapitalizm 17.Republika Rang Obywatelskich 18.Socjalizm 19.Progresywizm 20.Narodowy socjalizm 21.Anarchizm 22.Anarchokapitalizm 23.Anarchosocjalizm 24.Anarchokomunizm 25.Feudalizm 27.Monarchia konstytucyjna 28.Państwo Islamskie Ponadto mod poprawia niektóre flagi państwowe.I dodaje flagi dla poszczególnych ustrojów III rzesza w końcu jest nazistowska i ma swastykę.

macie jakieś propozycje do stworzenia ciekawych scenariuszy ?