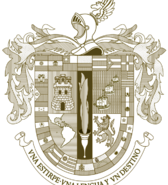 About This Club
Consejo representativo de la comunidad hispanohablante,creado para una mejor comunicación,diálogo y debate de los miembros del foro que hablen el idioma español
---
What's new in this club

Eso quiere decir que recién me uní a un cementerio

SES

joined the club

Buenas a todos Yo creo que es evidente que el grupo está muerto. Solo quería saber la gente que pueda seguir activa en el foro (al menos ve el foro una vez a la semana) Ya como noticia por si alguien no se ha enterado, AC 2 no tendrá más actualizaciones ya que Lukasz está trabajando en otro juego nuevo Bueno y eso era todo, venga hasta luego

LautaroGMR

joined the club

xxxtentacion

joined the club

Al menos dije que me lo pensaré xD

X'''''''''''''''''''''DDDDDDDDDDDDD

Oh no sos el primero en pensar asi *cof cof* @Lucas L *cof cof*

oh ya.... no me llevo muy bien con discord xD aqui estoy bien uwu

Bueno...antes este grupo era para intentar hablar con Lukasz pero como no se pudo nos mudamos(la gran mayoria) al discord

me di cuenta de Que me uni ah este grupo y nunca participe en nada XDDDDD hay algun evento ahora mismo :v?

Me temo que yo ya no trabajo en el escenario,llegaste un mes tarde xD

PakoGerteMX

joined the club

Abro tema para ver si la gente que no ha migrado al Discord sigue viva xD. Como estan?

¡Qué las disfrutes! Aquí es que lo hacemos coincidir todo para que las vacaciones nos coincidan en el solsticio de verano en el hemisferio norte.Supongo que allí haréis algo parecido el 21 de diciembre jeje.

oooof que bueno! aca estamos en el 2do trimestre...a punto de empezar las vacaciones de invierno

Jajajaja aquí en España acabamos de terminar nuestro último trimestre,así que ya estamos oficialmente de vacaciones (al menos los estudiantes xD)

Maravilloso escuchar eso! Alla ya estan en examenes finales? que suertudos.Fuera de broma...no se preocupen por la inactividad xD

Me alegra saber que aún sigues trabajando en la página.Y sobre lo de la inactividad,bueno,ya sabes,ahora hay exámenes finales y después vacaciones,así que la gente suele ser más inactiva... Además de lo que ya lo es la comunidad del juego en sí xD.

Siento estar inactivo algo más de una semana pero han surgido problemas personales que tenía que solucionar. El club está bastante inactivo la verdad. Por último decir que seguiré actualizando la página y en unos días publicaré los retos de comunidad que prometí.

Bueno,seguro que aparece alguien.Y,por supuesto,trata de dejarlo en buenas manos y a poder ser conocidas,que si no es casi preferible que el mod muera en paz y como un sueño bonito e ideal xD.

hmm lo he puesto en el discord y en el consejo asi que espero conseguir a alguien y sino RIP xD Digo porque tambien me gustaria dejar el mod en buenas manos Gracias ;v

Nada,y ya verás como todos te salen genial 😉

Podrías subir el tema en el apartado español por si alguien está interesado,y así el mensaje llegaría a más personas al no tener estas que estar necesariamente en el consejo.